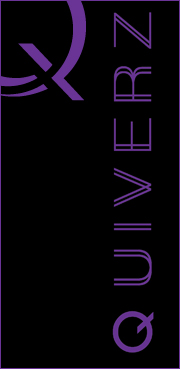 Online dating is all very well but there's only so much that you can glean from knowing that someone likes curling up with a nice bottle of red wine and a DVD. When the onus is purely on a shared desire to find a relationship, it can be limiting.
New service Quiverz teams business introductions and fruitful networking relationships with a romantic undercurrent, so you've got more to talk about than a mutual single status.
They offer private networking events twice per month, introducing people to both your business and personal life.This means that you could walk home with a business deal rather than a partner: or combine business and pleasure for optimum fun.
As it's part of Quintessentially, the world's leading luxury lifestyle group and private member's club, there's definitely an air of luxury that you don't find with most other dating sites.
It's free to register, with paid for options including events, unlimited messaging and even a concierge service. However, at a maximum of £100 per year, it's an affordable alternative to many of the mainstream sites.